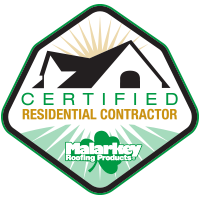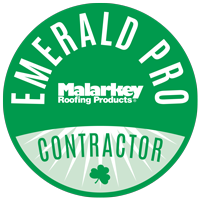 Grand Titan is proud to be a Malarkey "Certified Residential Installer" and an "Emerald Pro Contractor" for

Malarkey

roofing products. Malarkey is a cutting-edge roofing material manufacturer right here in the heart of Oklahoma. While we install many different brands of shingles and other roofing materials and will gladly install any brand a customer prefers, we have had undeniable success throughout our region with Malarkey products in one of the toughest climates for roof longevity. 
Malarkey products are produced locally in southwest Oklahoma City mere minutes from our corporate office. This means we have access to, and relationships with, the very people who are responsible for producing the products we install. This translates to better product knowledge, convenient access to certified installation training, and the opportunity to keep abreast of emerging technology in the roofing industry.